How You Can Connect Your Domain to HubSpot
Blog

/

How You Can Connect Your Domain to HubSpot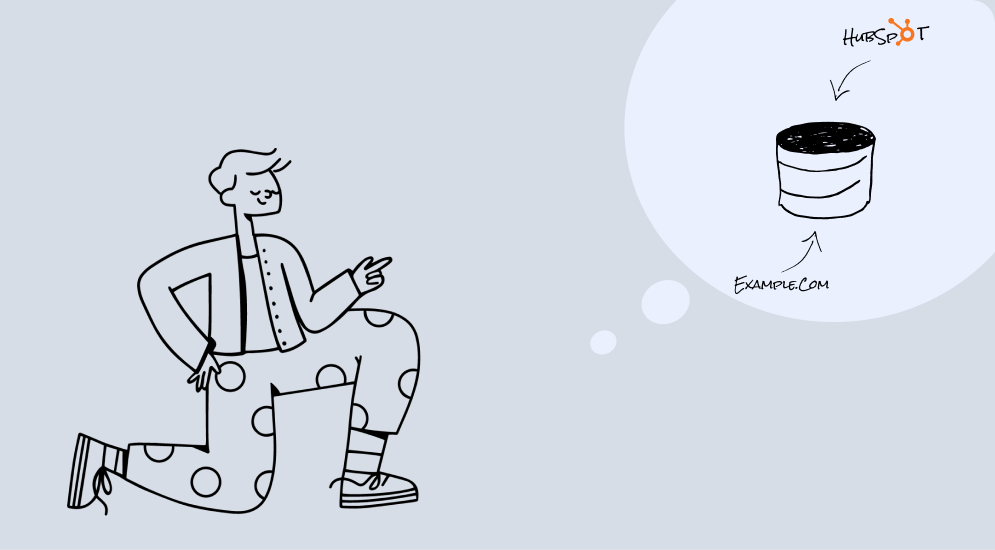 Shubham Mishra
If you connect your domain to HubSpot, the content you make on HubSpot will be available on the web. Just after the domain is linked, you will have the option to publish online versions of emails and HubSpot pages, blog posts, and also articles from the knowledge base.
How to Connect Your Domain to HubSpot: Easy Steps to Follow
If you have a domain that you want to use with your HubSpot account, you can connect it to the Domain Manager. Connecting your domain allows you to use custom email addresses at that domain, as well as set up subdomains and also redirects. You'll need to connect your domain name to HubSpot if you're using HubSpot as your website platform. This process is relatively simple and only takes a few steps. If you have a domain that you want to use with HubSpot, you can connect it by following these steps:
Log in to your HubSpot account and go to the 'Settings' menu.
Select 'Domains' from the list of options.
Click 'Add Domain'.
Enter your domain name and click 'Verify'.
Follow the instructions on the next screen to complete the verification process.
Once your domain is verified, you can set it as your primary domain in HubSpot.
That's all there is to it! Connecting your domain to HubSpot is quick and easy and opens up a whole world of possibilities for your website. With HubSpot, you can create custom pages, blog posts, forms, and more - all of which can help you attract visitors and also convert them into leads. So, what are you waiting for? Connect your domain to HubSpot today!
Benefits Of Connecting Your Domain To HubSpot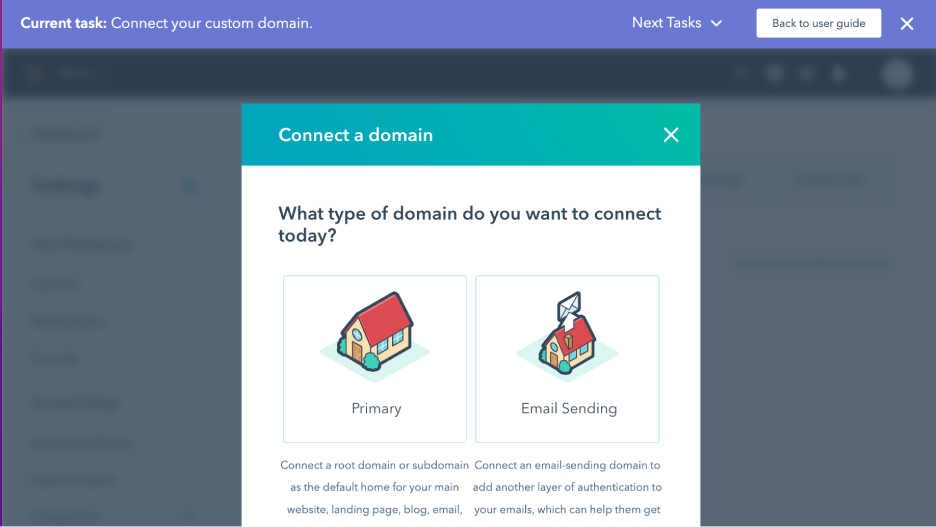 If you're running a business, there's a good chance you've heard of HubSpot. HubSpot is a complete inbound sale and also marketing platform that helps businesses bring in visitors, turn leads into customers, and close deals. One of the key features of HubSpot is the ability to connect your domain to the platform. This has a number of benefits, including:
Increased Brand Awareness and Recognition:
When you connect your domain to HubSpot, your website's URL will change from yourdomain.com to yourcompanyname.hubspot.com. This can help increase brand awareness and also recognition for your business, as people will see your company name in the URL when they visit your site.
Improved Search Engine Optimization (SEO):
HubSpot is a well-known and respected platform, and connecting your domain to HubSpot can help improve your website's SEO. This is because search engines will view your site as being more authoritative and trustworthy if it's powered by HubSpot.
Blogs Can Be Connected to HubSpot Campaigns:
Only HubSpot hosted blogs may be linked to trackable HubSpot campaigns. Segment your material into each new campaign using an easy-to-use navigation menu during publishing on a HubSpot subdomain, connect campaign-relevant CTAs and also gated assets, and then see the precise performance of each campaign.
Advanced Reporting Capabilities:
When blogs are fully integrated into the HubSpot system and not hosted on a separate platform like Wordpress, it's quick and easy to use them in custom reports. Just set the custom parameters you want, print to the file type you want, and you're done. You'll be ready for any quarterly KPI meeting or other reporting procedure involving blog content.