Business Success: Fast, Simple, Easy
Code Accelerator lets you create a stunning digital presence and deliver award-winning customer experiences.

More than a business, we are on a mission
Code Accelerator has worked on the most well-defined vision from day one to accomplish the most ambitious mission - to transform the industry by providing a quality of service that is head and shoulders above the competition.
Mission
At Code Accelerators, we're not just another tech agency. Our mission is deeply rooted in understanding your unique digital journey. With a blend of innovation and dedication, we ensure that every step we take together is strategic, impactful, and propels your business forward, setting you apart in the digital realm.
Vision
Code Accelerators envisions a digital landscape where businesses don't just navigate, but thrive. Our vision is to be the beacon guiding companies to digital excellence, transforming challenges into innovations, and ensuring that every client we partner with becomes a benchmark of success in their industry.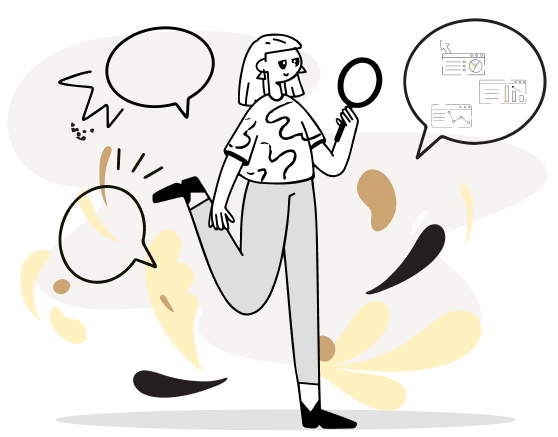 Shape Business Success With the A Team
At Code Accelerators, we believe that a great team is at the heart of every successful project. That's why we've been incredibly selective about who joins our ranks. Each member is hand-picked, not just for their skills, but for their dedication to making a real difference for our clients.
We're a mix of seasoned experts and fresh talents, all driven by the same goal: to deliver the best for you. When you work with us, you're not just hiring a team; you're partnering with people genuinely invested in your success. In a world full of choices, our standout team ensures that choosing Code Accelerators is the best decision you'll make.
WHAT WE DO
At Code Accelerators, we specialize in delivering top-tier HubSpot solutions and crafting user-centric UI/UX designs.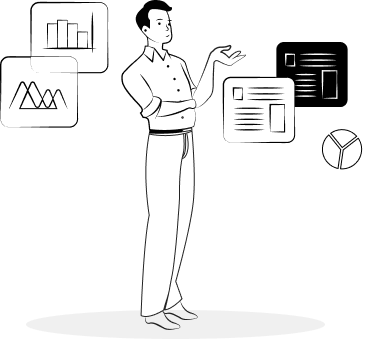 Comprehensive HubSpot Services
In the vast sea of digital marketing, HubSpot stands as a lighthouse guiding businesses to success. But it's not just about using HubSpot; it's about leveraging it to its full potential. At Code Accelerators, we don't just offer HubSpot services; we breathe life into them, transforming them into powerful assets for your brand.
Our team of experts delves deep, understanding the nuances of your business, ensuring that every tool, every feature, every strategy is meticulously tailored to fit your specific needs. With our guidance and expertise, HubSpot becomes more than just a tool—it evolves into an integral part of your business strategy, acting as your trusted compass in the vast digital landscape, leading you to dominance.
In-Depth HubSpot Training
Knowledge is the cornerstone of digital success, and in this rapidly evolving digital age, having the right knowledge can set you leagues ahead of the competition. Our HubSpot training isn't just about showing you the ropes; it's about immersing your team in the world of HubSpot, ensuring they emerge as true maestros.
With interactive sessions, real-world scenarios, and continuous post-training support, we ensure that your team not only understands HubSpot but truly masters its intricacies. By equipping your business with this expertise, you're not just learning a tool; you're adopting a transformative approach that will redefine industry standards.
Captivating UI/UX Services
In the digital realm, first impressions can make or break a brand. Your UI/UX design isn't just a visual representation; it's the very essence of your brand's digital identity. At Code Accelerators, we ensure that this identity is nothing short of captivating. Our designs aren't just about aesthetics; they're about creating a user journey that resonates, ensuring seamless navigation, and crafting memorable user experiences.
As we dive deep into understanding your audience and business goals, our designs become a harmonious blend of art and strategy. In a world where every click counts, let your business stand out with a design that not only captivates but also converts.
Our Achievements in Quantitative Terms
At Code Accelerator, we hold ourselves to the highest standards of excellence and transparency. Our concrete achievements speak to our unwavering commitment to our mission and daily progress. We are proud of our measurable impact and constantly strive for even greater success.
Happy Customers
Dedicated Resource
Project Completed
Years of Qualitative Service
Meet Our Specialists
Our team consists of experts who are dedicated to achieving excellent outcomes and prioritizing innovation.
Shubham Mishra
Founder & CEO
Aman Mishra
Director & Founder
Priti Gaud
Account Manager
Pawan Sharma
Delivery Head
Parul Kumawat
Graphic Designer
Pawan Swami
Graphic Designer
Mukesh Saini
Frontend Developer
Akshay Saini
Frontend Developer